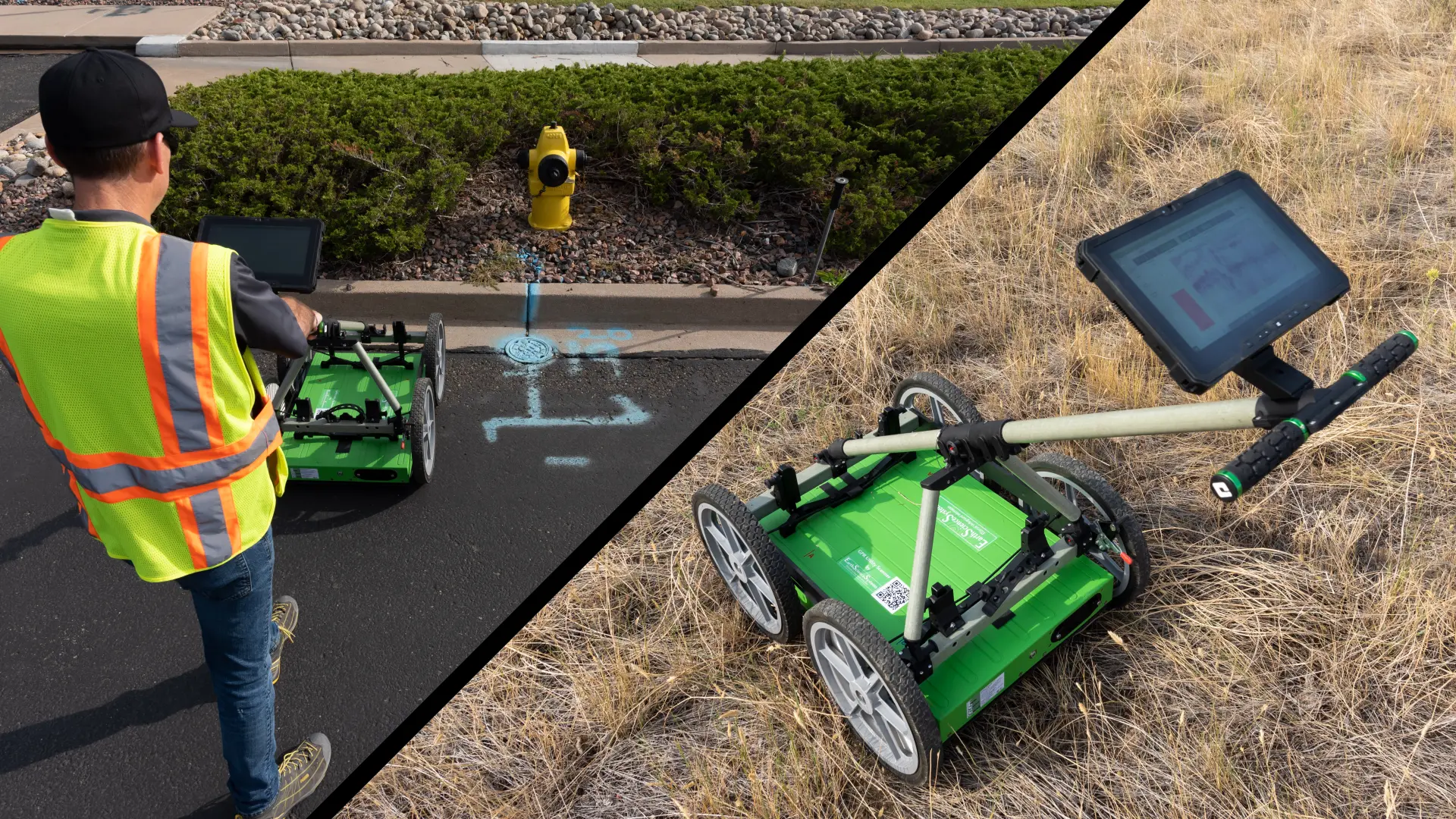 The ESS Utility Scanner is a dual frequency GPR system that detects deep targets while still providing high-resolution.
Locate rebar, power lines, cables, conduits, pipes, voids, underground storage tanks, and more.
Dual frequency GPR antennas produce high-resolution scans without sacrificing penetration depth. The 750 MHz antennas sense objects up to 10 feet deep, while the 350 MHz antennas detect objects as deep as 20 feet. Detects power lines with magnetic sensor.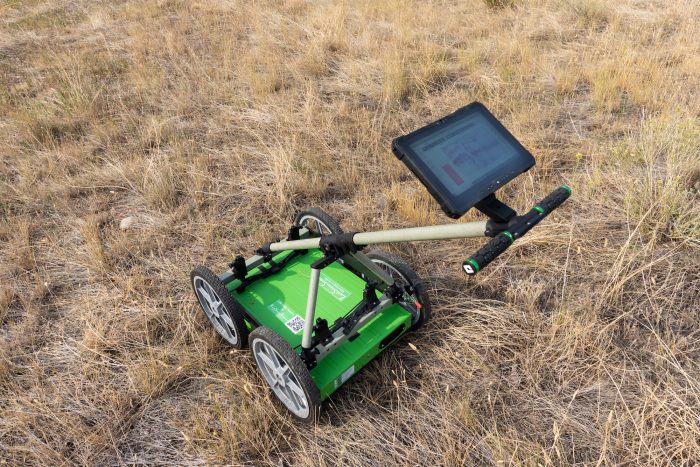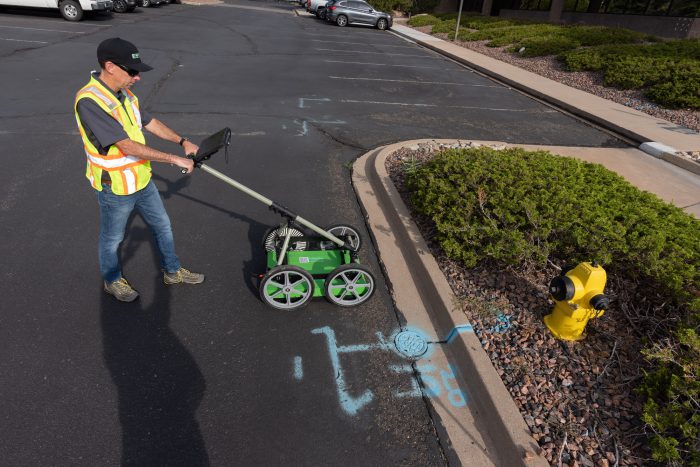 connect wirelessly
Wireless connection to tablet PC or smartphone.
Conduct fast 2D scans using your smartphone. Conduct 3D and interactive visualizations with Windows Tablet PC. No cables to get frayed, and no damaged or dirty connectors to replace.
Advanced Software for viewing 3D results and marking detected objects with interactive visualization including cross-section views, depth slices and 3D views.
Combine all Subsurface Utility Information into a single database. Create advanced reports while in the field such as PDF, DXF, and image output with contextual imagery provided by user photos or Google Maps satellite imagery.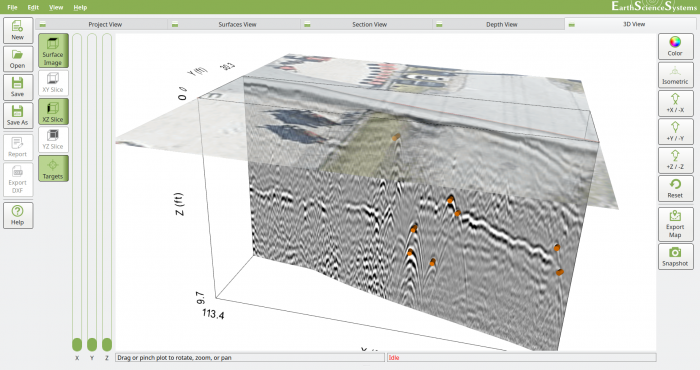 Integrated GPS system
The integrated GPS system provides real-time steering guidance so that time-consuming scan grid layout and marking can be avoided. No longer need to spend time marking out a survey grid. Multiple GPS options available for ultra-precise real-time positioning at any outdoor location.
High Resolution
High resolution scanner with deep detection capabilities. Conduct fast reconnaissance surveys or complete Subsurface Utility Engineering surveys and reports.
Survey Chart
The survey cart has an adjustable suspension that can be set for surveys in parking lots or open fields.
Advanced Software
Advanced 3D imaging and analysis software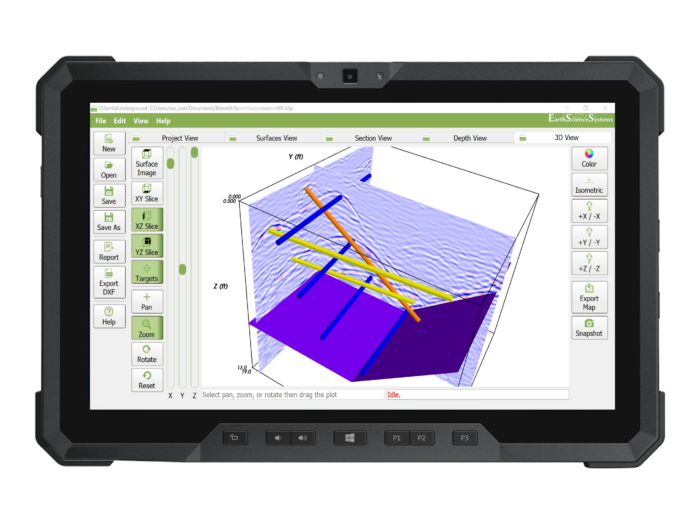 Product Video