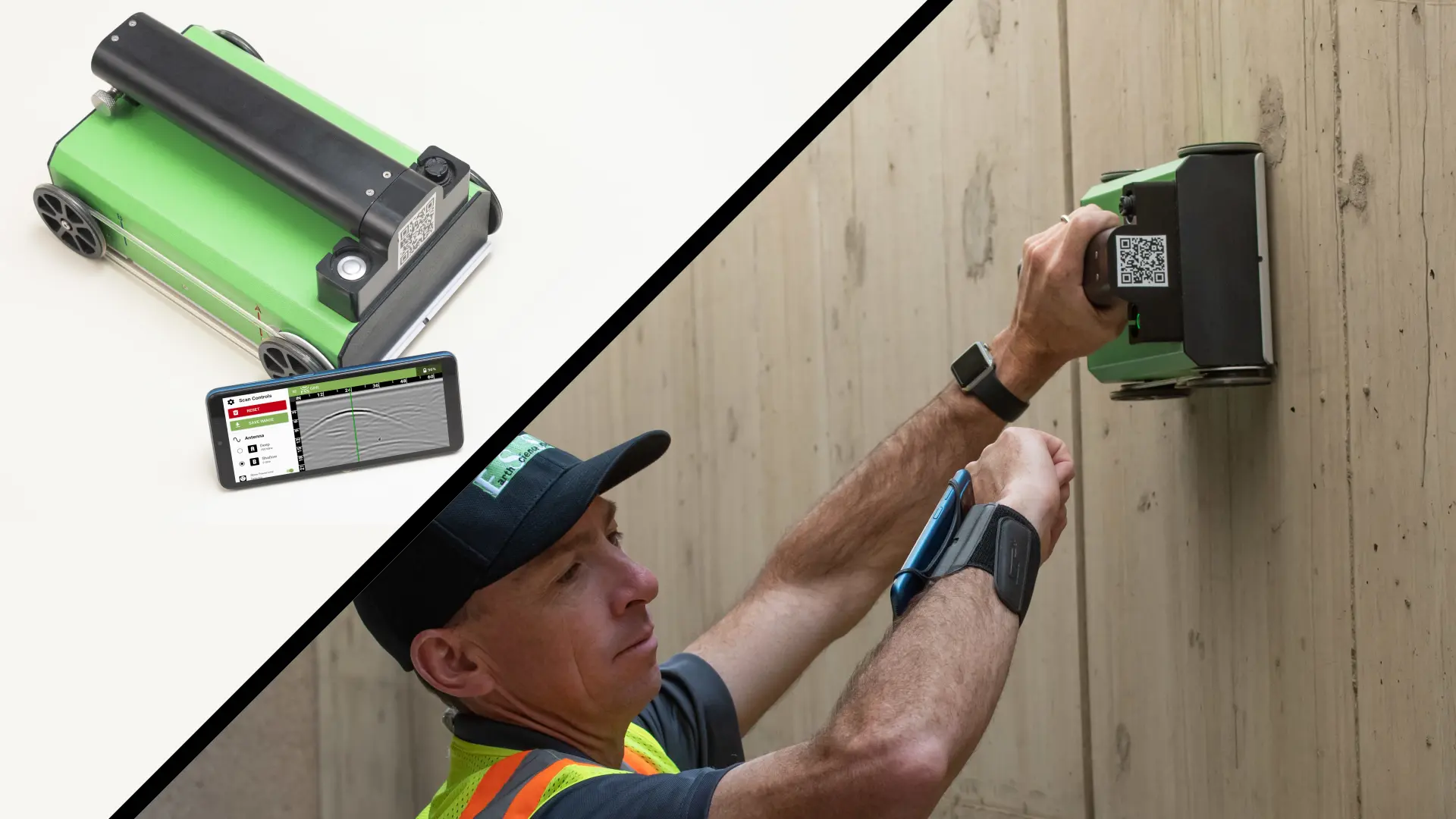 The ESS Concrete Scanner locates rebar, post tension cables, conduits, power lines, pipes, and voids.
This dual frequency GPR system produces high-resolution scans without sacrificing penetration depth.
The 2 GHz antennas sense objects to approximately 2 feet depth, while the 750 MHz antennas detect large objects as deep as 4 feet. Live scan visualizations allow for simple and quick markouts while advanced analysis software provides cross-section and 3D views.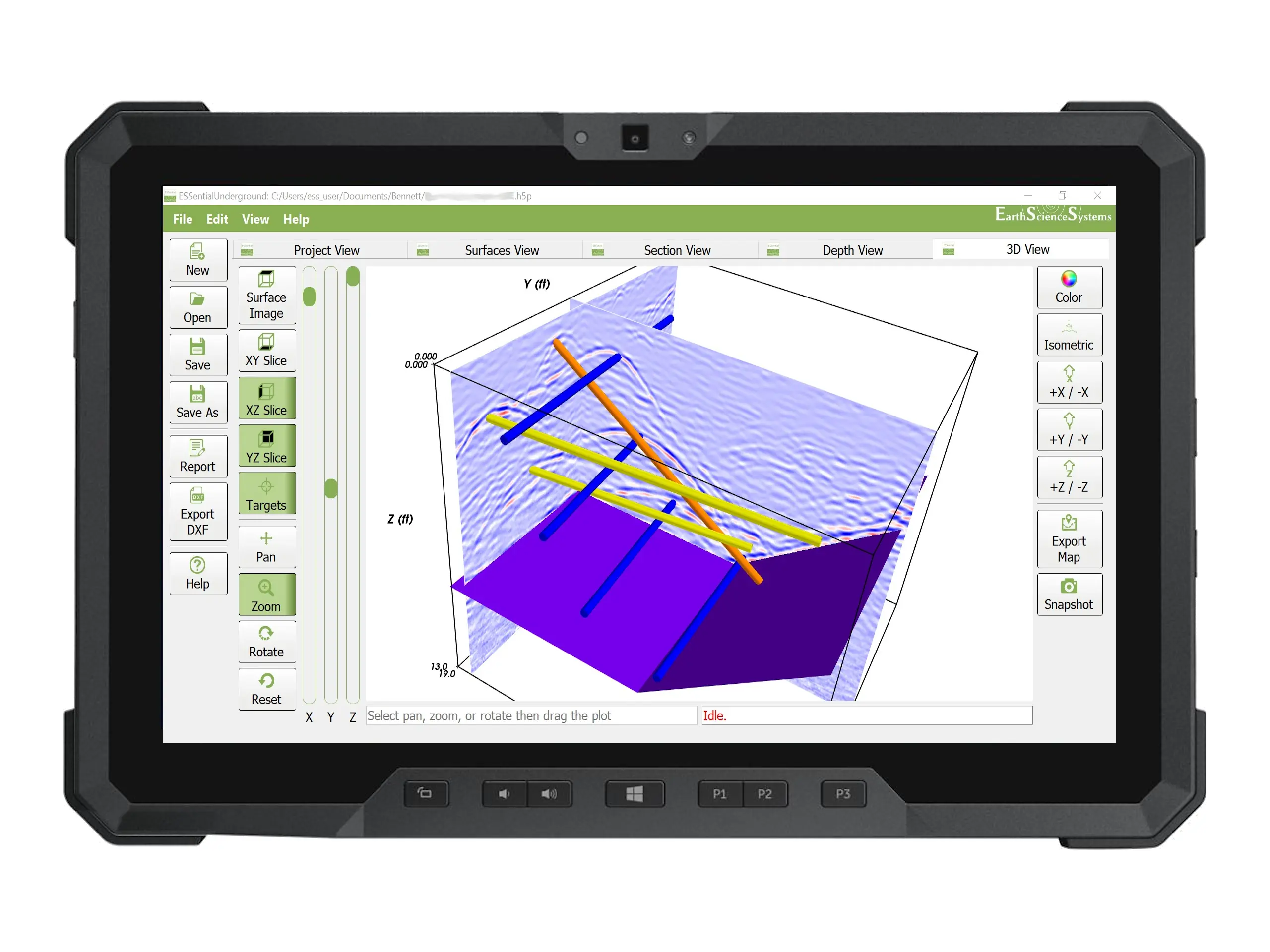 Wireless connections
Conduct fast 2D scans using your smartphone. Conduct 3D and interactive visualizations with Windows Tablet PC.
Wireless connection to tablet PC or smartphone. No cables to get frayed, and no damaged or dirty connectors to replace.
Advanced Software for viewing 3D results and marking detected objects for interactive visualization including cross-section views, depth slices and 3D views.
Create advanced reports while in the field such as PDF, DXF, and image output with contextual imagery provided by user photos or Google Maps satellite imagery.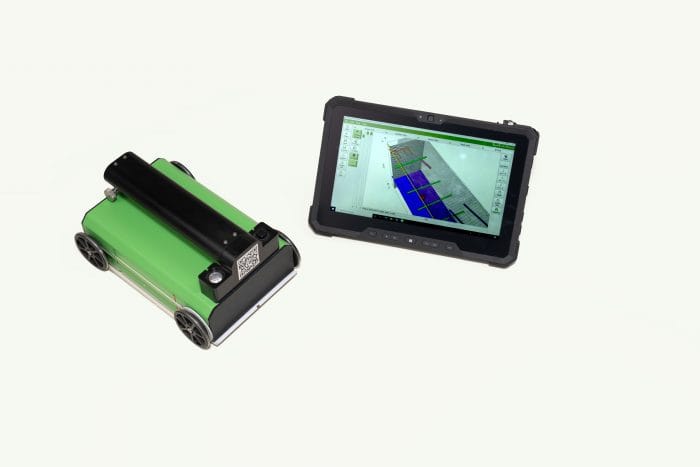 Multi-Function Extension Handle
The multi-function extension handle supports multiple operating configurations. It can hold the tablet at eye-level on a stationary stand, or can be configured for quickly scanning floors, walls, or hard to reach places.
Shipping Case
A rugged shipping case is available with integrated battery charger and pockets for the tablet PC, extension handle, and scan mats.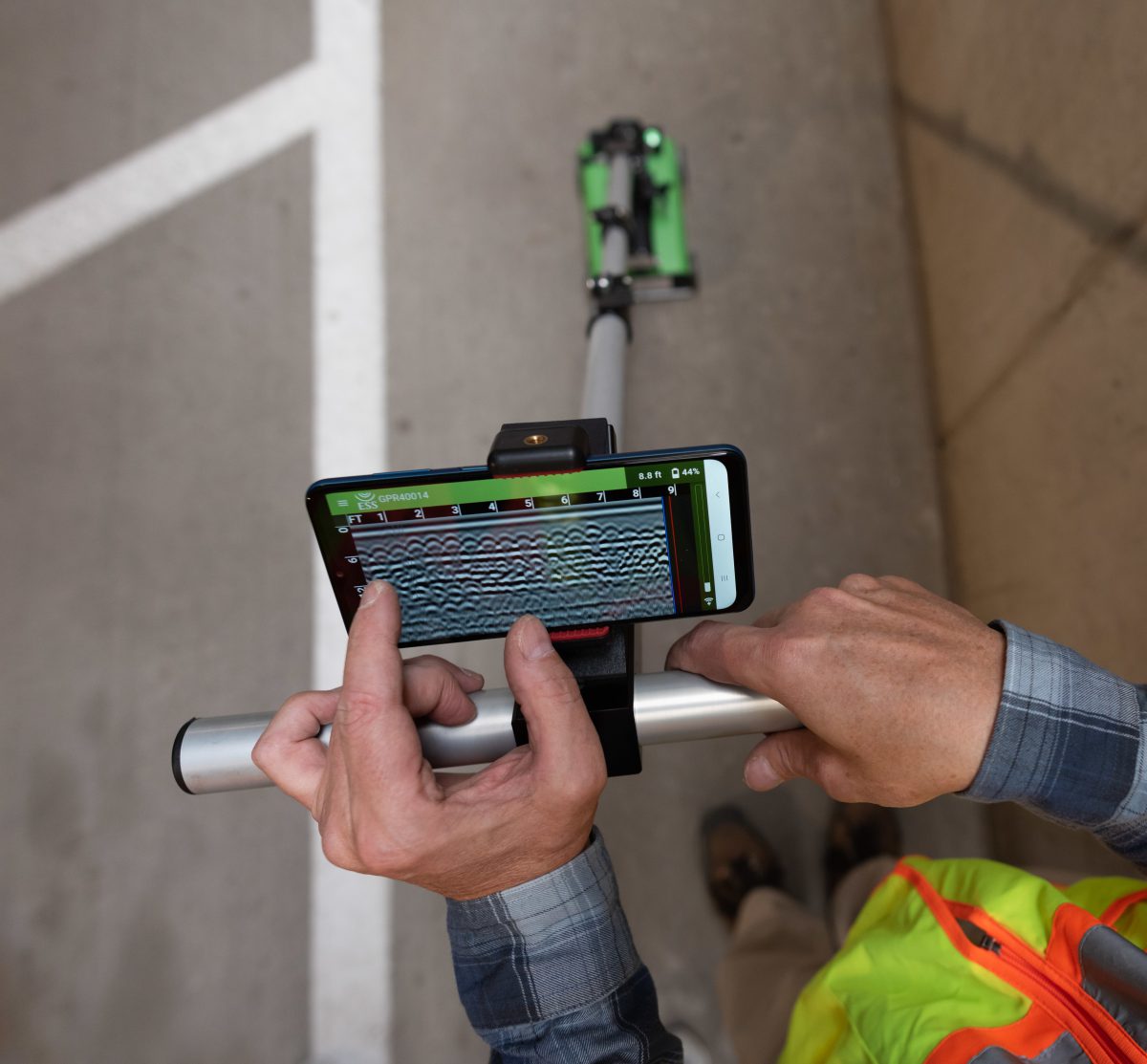 Product Video