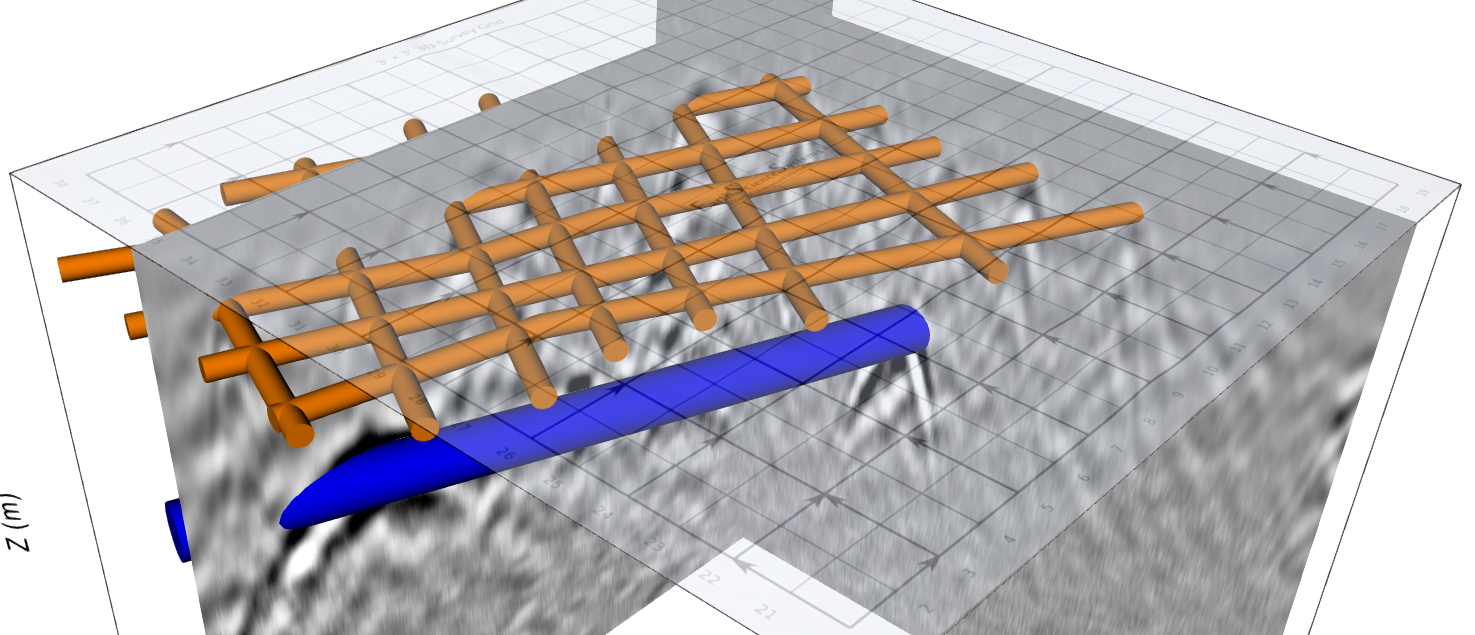 ESSentialUnderground is a 2D and 3D GPR data processing package for processing, analyzing, and interpreting GPR data.
It has the advanced features that GPR professionals demand while also being fast and easy to use. Fast visualization and browsing of GPR data in cross section, depth slice, or 3D views. Whether your application is concrete inspection and assessment or utility detection, ESSentialUndergound is the right tool for the job.
Standard GPR Data Processing
Use ESSentialUnderground in the field on a tablet PC or in the office on desktop PC. View and display data from multiple survey grids simultaneously.
Automatically grids data
Zero time shift
Background subtraction
Frequency filtering
Interactive range gain
Migration
Hilbert transform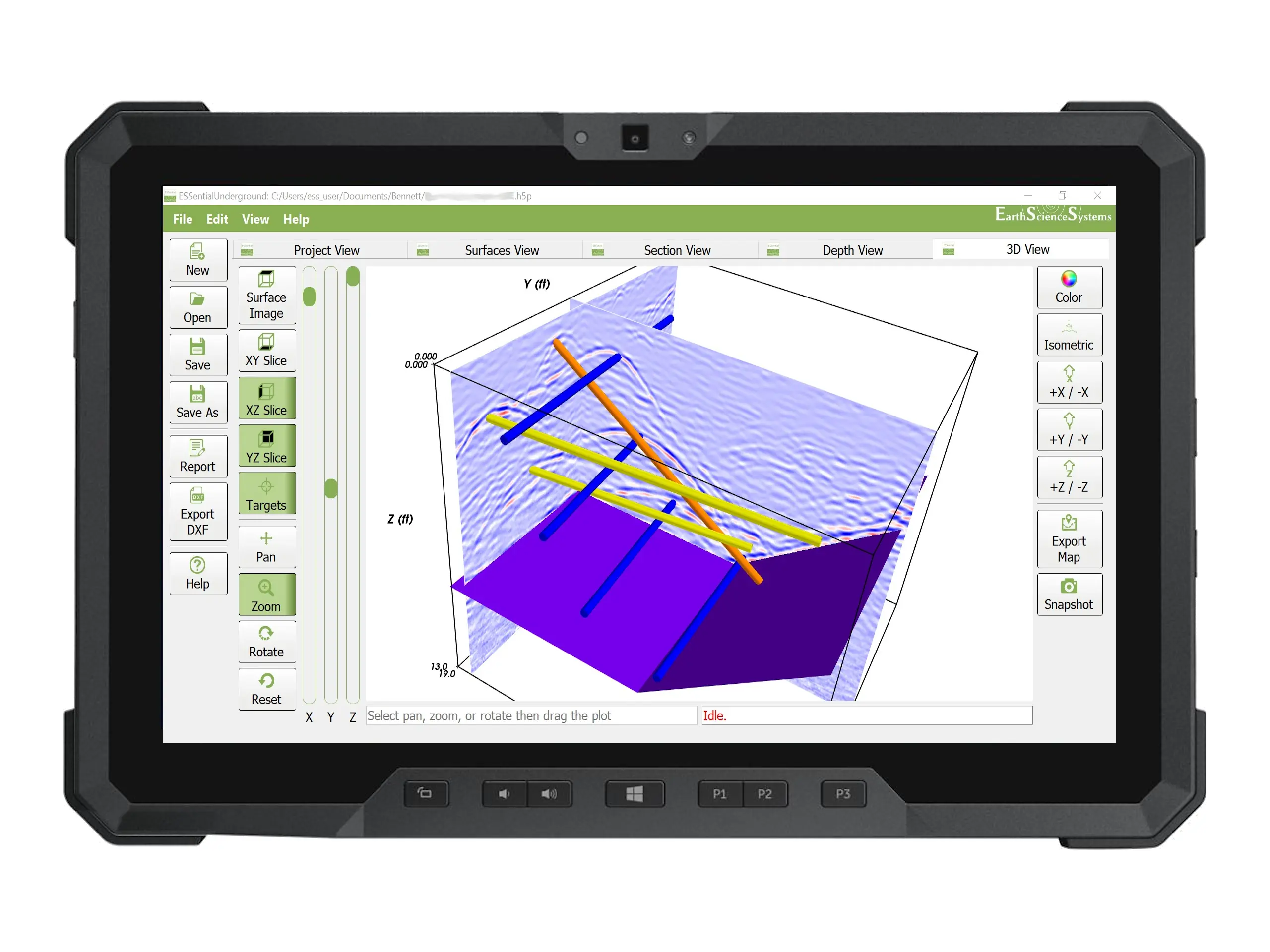 Combine Surface and Subsurface Imagery
Combine 3D views of GPR data with surface image overlays
Use pictures of survey site taken with tablet PC (or other device) as surface image overlay
Automatically generate Google Maps (TM) surface image overlays
Identify Subsurface Targets
Users can quickly outline targets such as pipes that can be shown in 3D display, output to DXF CAD file, or output to DOCX report.
Create outline of pipes, wires, vertical surfaces, horizontal surfaces, etc.
View targets in cross-section view, depth slice view, or 3D display.
Targets are displayed in standard colors used for marking utilities.
View targets without GPR data for maximum clarity and final report generation.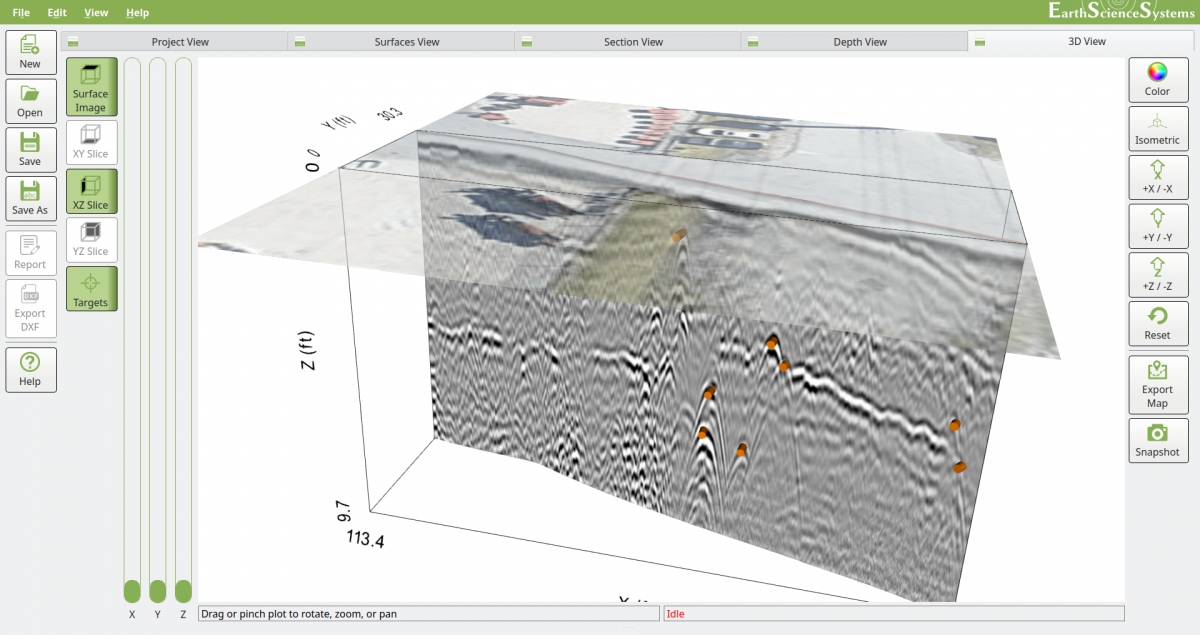 Advanced Report Generation
Users create customized report templates in Microsoft Word DOCX format. Templates can include users logos and boiler-plate text.
Automatically add survey metadata table to report.
Add any cross-section, depth slice, or 3D image from ESSentialUnderground to the report.
Use any DOCX compatible word processor to edit report.
DXF CAD file export so that survey results can be quickly and easily combined with as-built drawings.